We are privileged to support the following missionaries:
David and Donna Utter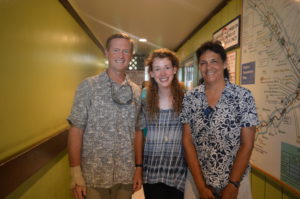 Dr. and Mrs. David Utter have been GFA missionaries to the island of Majuro in the Marshall Islands since 1988. Along with preaching the gospel to the Marshallese people, Dr. Utter spent many years of work and study to translate the Bible into Majõl, the Marshallese language. Dr. Utter has also traveled to Nairobi, Kenya to be a teacher for the Pastors Training Conferences held there by RBC. One of our college students was able to assist the Utters in their camping ministry in July 2016, and another one of our high school graduates visited them in November 2016. While on deputation in the fall of 2017, Dr. Utter gave the charge to the minister at his nephew, Adam Eshleman's, ordination and installation service. Click here to visit the Utter's ministry website.
Tim and Ruth Bixby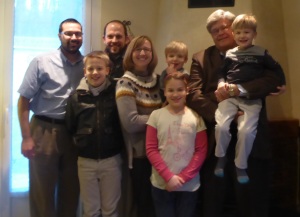 Pastor and Mrs. Tim Bixby have been EMU missionaries to France since 2009. They minister with the Coles (below) near Paris. Dr. McKnight was able to visit with them on his way back from Kenya in January 2015. The Bixbys also came to RBC in mid-summer of 2017 and gave a report on their ministry. Click here to visit the Bixby's blog.
Michael and Liz Cole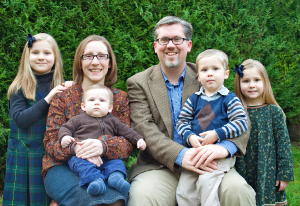 Dr. and Mrs. Michael Cole have been EMU missionaries to France since 2011. They visited Reformation Bible Church in March 2015 while on deputation. The Coles ministered for a time with Tim and Ruth Bixby near Paris, but after the passing of Tim's father, Bob, in 2017, the Coles have labored in Pessac. Click here to visit the Coles' blog.
Joanne Greer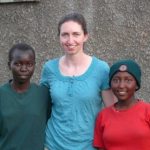 Miss Joanne Greer has been a Free Presbyterian Church missionary to Liberia since 2012. She is involved in a number of women's and children's ministries near Monrovia. She and fellow missionary, Rev. David DiCanio, were able to return to Liberia in early May 2015 after being evacuated from the country in August 2014 because of the Ebola epidemic.
Tom and Stephanie Boehm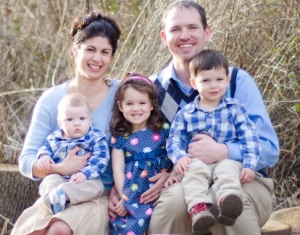 Rev. and Mrs. Tom Boehm are new GFA missionaries to Italy, having arrived in January 2015. They desire to plant indigenous churches in Italy by learning from and serving under Frank and Sherry DiBagno. Click here to visit the Boehm's blog.
Harbour Light of the Windwards


Reformation Bible Church is also blessed to support Harbour Light of the Windwards, a Christian radio ministry in Carriacou, Grenada. Harbour Light transmits all over the Caribbean on AM 1400 and FM 92.3 and 94.5, and is broadcast live over the internet. Randy Cornelius, the son of the founder of the radio ministry, is currently managing director, engineer, and program director. RBC has provided content since 2014 for a Friday evening program that airs at 10:30 PM.